How to create Unicode dictionary for dictionary attacks
All you need is Windows Notepad.
1. Run Notepad. Press "Start" button and type "notepad" for Windows to find and highlight the program. Click to run Notepad: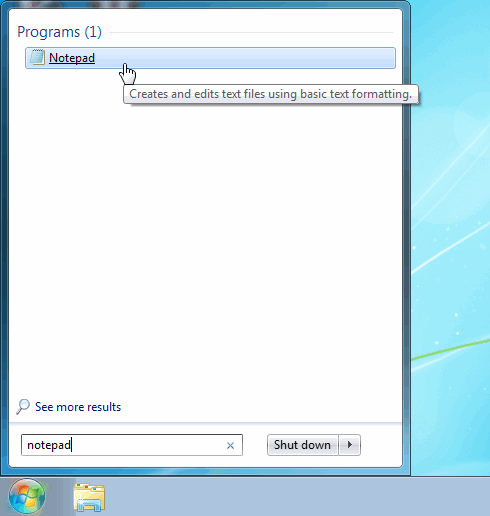 2. Create your dictionary. Type all words you want to include into the dictionary. The rule is one line for one word. Space is the word as well; you can see it in the third line: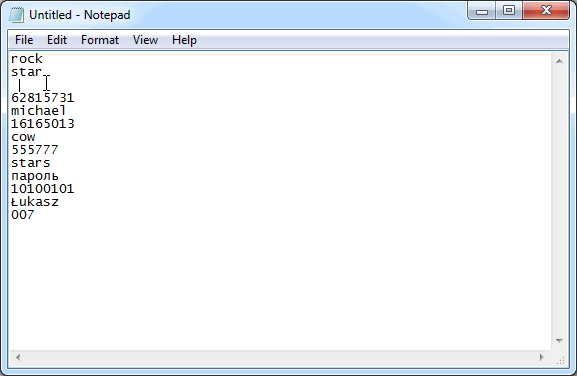 3. Save your dictionary in Unicode. Choose «File → Save As...». Define the name and placement of your file. Be sure to mark it as Unicode file. Then press "Save":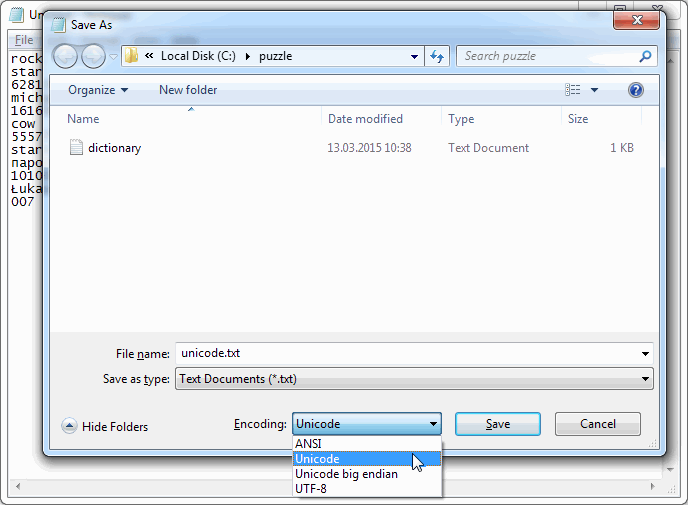 4. Attack your passwords! Your dictionary is ready. Link it to any Passcovery program and recover passwords on the highest speed possible.
Did you know all Passcovery programs can connect and change words from your dictionaries any way you like? Learn how to get it done through our video-lessons right here on YouTube




Dictionary attack with Passcovery: Dictionaries mutation