GPU-powered Password Recovery Becomes Faster and Easier with Passcovery Suite 3.2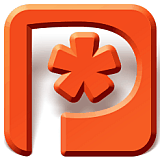 Saint-Petersburg, Russia (December 4, 2015) – The Passcovery company finishes massive update of password recovery product line designed to quickly restore passwords using NVIDIA/AMD video card computation capabilities and announces a new version of its all-in-one password recovery tool Passcovery Suite 3.2 featuring support for multiple document formats.
---
Passcovery, a provider of professional solutions to find and recover passwords announces total update of the entire product line featuring NVIDIA/AMD video cards support.
Passcovery software is already renowned for high-speed recovery of strong passwords, all-around support for NVIDIA/AMD graphic cards and wide coverage of formats.
Passcovery Suite is a versatile solution by the company encompassing all of the capabilities:
New Capabilities of Passcovery Software
The updated versions of programs offer the following novelties greatly enhancing user experience:
to speed up password recovery on GPU, better support for NVIDIA Maxwell and AMD GCN architectures has been provided
to decrypt Microsoft Excel documents with a Custom Menu, rainbow tables have been added (the tables are already used in the AccessBack.com online service)
all known bugs were fixed for even more comfortable work
Updated Passcovery Programs
Modules composing the core functionality of Passcovery Suite are also used as standalone products of the company.
Along with Passcovery Suite, the following programs were updated as well:
Accent OFFICE Password Recovery 9.4 for Microsoft Office/OpenOffice documents
Accent RAR Password Recovery 3.5 for RAR3/RAR5 archives
Accent ZIP Password Recovery 4.9 for Zip/WinZip archives
Accent PDF Password Recovery 1.3 for Adobe PDF documents
Accent EXCEL Password Recovery 7.9 for Microsoft Excel spreadsheets
Accent WORD Password Recovery 7.9 for Microsoft Word documents
All applications are compatible with Windows 10/8/7. Free demo versions are available on Passcovery websites.
Importance of GPU-powered Password Recovery
An ability to recover passwords using a graphic card is a main criterion when choosing a program to recover strong passwords.
Video cards provide strong acceleration compared to any given CPU.
Enormous number of streaming processors allows them to simultaneously perform a large number of similar computations therefore boosting up password recovery performance tenfold. This explains significant difference in password search performance on GPU and importance of such capability for password recovery tasks.
About Passcovery
Passcovery is a provider of high-speed professional software to search and recover lost passwords, in particular using AMD and NVIDIA video cards. The first versions of these solutions were released in 1999 and now are successfully used by many investigation and governmental authorities as well as in corporations, companies and in private and end-user sectors.

Company's homepage: passcovery.com
Products homepage: passwordrecoverytools.com/

EDITORS: The Passcovery Co. Ltd. has free review copies, special offers and additional materials on any of our products waiting for you! Contact our manager.