High-speed password recovery on NVIDIA Pascal architecture GPUs with Passcovery Suite 3.3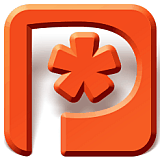 Saint-Petersburg, Russia (June 29, 2016) – Passcovery updates its flagship product, a tool to recover passwords to many popular document formats using video card computation power, Passcovery Suite 3.3. The update receives support for NVIDIA Pascal GP104 GPU and now gets a significant performance boost on NVIDIA GeForce 1070/1080 video cards. Thanks to accessibility and interface changes the program is now faster, more convenient and stable.
---
Passcovery Ltd., a manufacturer of high-speed password recovery software on AMD and NVIDIA video cards announces a new update of the flagship product featuring support for a large quantity of new formats — Passcovery Suite 3.3.
The update touches all the aspects of user experience: the list of supported vide cards, stability, convenience and performance.
Following principles of versatility and maximum password recovery performance, Passcovery Suite 3.3 introduces support for NVIDIA Pascal GP104 GPU. Thanks to that, the program demonstrates significant boost of password cracking speed on NVIDIA GeForce 1070/1080.
Overall performance has increased on NVIDIA GPUs of previous generations. After update of the drivers, password brute-forcing speed for certain document formats increases by up to 15% greatly reducing waiting time.
Several changes in ergonomics of the program and deep bug fixing have made the program even friendlier while still very practical.
Passcovery invites trying all Microsoft Office 97-2003 document password recovery capabilities of its Passcovery Suite armed with original rainbow tables. The website of the program offers the free demo compatible with all versions of the Windows OS including Windows 10.
The license cost depends on the quantity of supported video cards and is listed at Passcovery Suite website.
About Passcovery Suite
Passcovery Suite is a pro-level solution to recover passwords using AMD/NVIDIA GPU computation capabilities with uniquely high performance. The program supports multiple document formats and versions:
Microsoft Office/OpenOffice/Adobe PDF documents
Zip/Rar archives
Apple iOS/BlackBerry backups
TrueCrypt volumes
WPA/WPA2 handshakes
Passcovery Suite implements the rainbow table technology for guaranteed decryption of Microsoft Excel/Word/Adobe PDF documents protected by 40-bit encryption (Microsoft Office 97-2003).
About the company
Passcovery Co. Ltd. is a provider of high-speed professional software solutions for recovery of lost passwords. First versions of its products were released back in 1999. Today, solutions provided by the company are successfully put into practice in investigation bodies and government agencies as well as in corporate and home sectors all over the world.

Company's homepage: passcovery.com
Products homepage: passwordrecoverytools.com/

EDITORS: The Passcovery Co. Ltd. has free review copies, special offers and additional materials on any of our products waiting for you! Contact our manager.